Body products for summer always smell summer. The notes of citrus and coconut in our body care product can take our senses to a tropical island. What is more uplifting than having the smell of a sunny day in the beach. From luxurious SPF oils, to creams that are rich of the fresh fruit smell, there are many products that resonate with summer. As per BYRDIE, they based their collection of summer products on some trendy TikTok hashtags such as #summerbodycare and #bodycare. Discover 10 body care products recommended by people in TikTok that are worth to add to your summer beauty routine.
Also read: About Doom Soap For Breast Enlargement
Native Powder & Cotton Body Wash
This delicate-smelling body wash is made from natural ingredients without sulfates. It lathers into frothy foam and leaves your skin hydrated, so clean and so fresh.
Method Stay Hydrated Body Wash
The coconut aroma in Method's Body Wash will make you feel as if you travelled to a far tropical island. It is ideal for long sweaty day because it is so refreshing.
Black Girl Sunscreen
This sunscreen doesn't leave white cast on dark skin tones. On the other hand, the original formula can be too greasy for some skin types. In that case, try the matte formula. It's dark skin friendly. There's a myth that dark skin people don't need sunscreen because they have excessive melanin level in their skin. Actually, there are many reasons why they need sunscreen. Unfortunately, dark skin people have a hard time finding the right sunscreen that doesn't leave white cast on their skin. So this one is made specifically for darker skin tone to avoid this issue.
Eos 24-Hour Moisture Body Lotion
Everyone likes wearing fruity scents in summer. This Eos lotion will be a staple in your skincare routine with its sparkling jasmine and peach notes. Thanks to its fast absorbing properties, apply it right after shower to lock in moisture.
Elta MD UV Clear Broad Spectrum Facial Sunscreen
Best for
Best for people with sensitive skin and acne prone.
This product makes your skin looks healthier and it melts into it.
Hempz Triple Moisture Herbal Whipped Body Creme
Not only does this body cream smell fresh, but also it is ultra nourishing. With the notes of peach and grapefruit, this cream is so refreshing. Its ingredients make it so hydrating with shea butter which is natural emollient that helps get rid of free radicals.
Trader Joe's Coconut Body Butter
Nothing makes you feel and smell the summer as coconut. This will be your favorite. It is the perfect product to apply after a long day in the sun because of its thick and smooth cream which is made with soothing ingredients like Aloe Vera and vitamin E.
Tree Hut Papaya Paradise Sugar Body Scrub
This product comes in several scents but the papaya paradise makes you feel that you are on vacation in tropical island. It is formulated with papaya and pineapple enzymes with various natural oils. Avocado, sweet almond, sunflower, macadamia and orange are the main ingredients of this pleasant body scrub.
AR Vitamin E Sun Protect Q10 Cream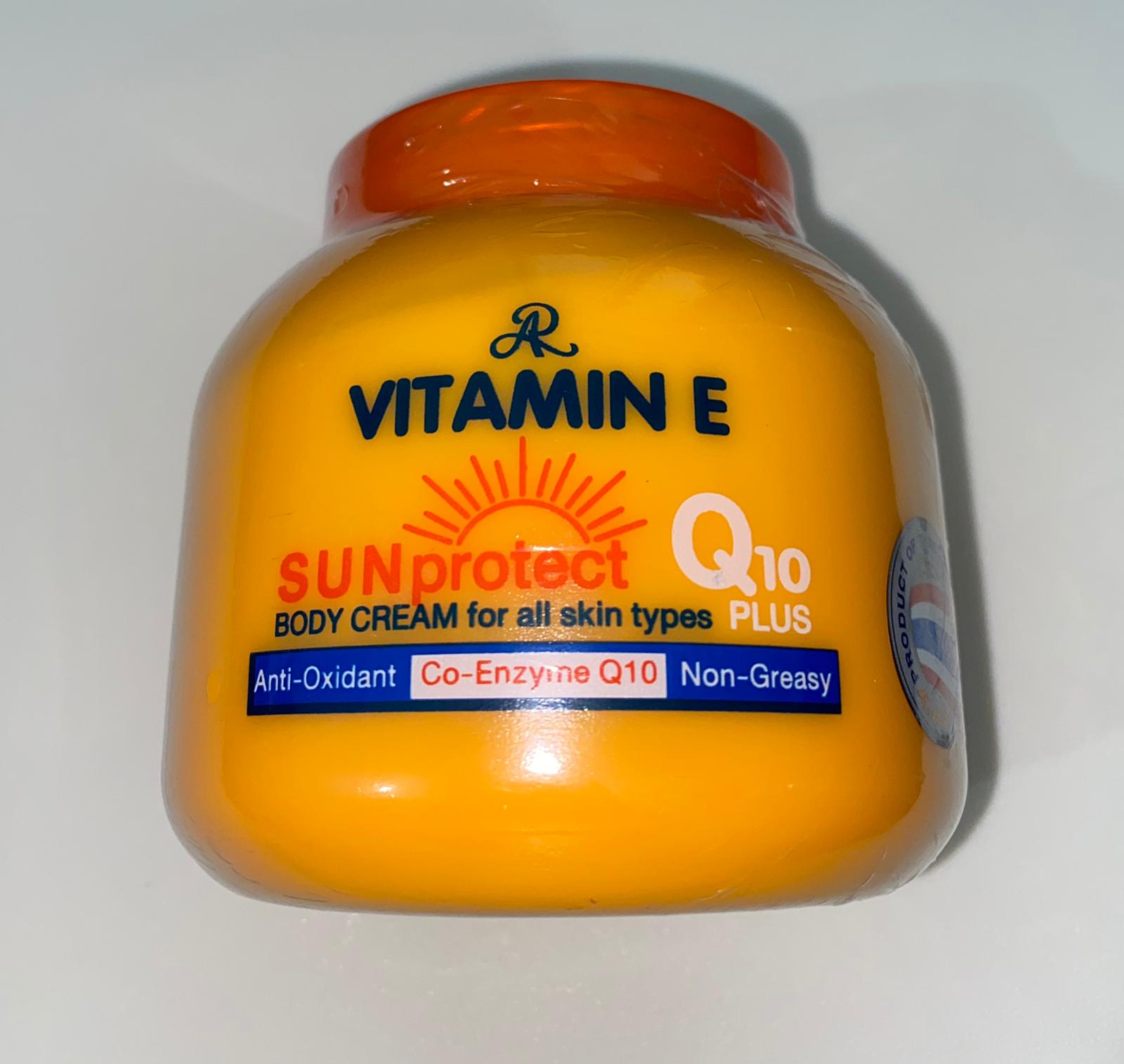 This made in Thailand cream will not only protect your skin against harmful sunrays, but will also help ward off free radicals. It works as sunscreen and it is rich in vitamin E which fights free radicals that cause skin issues such as hyperpigmentation and darkened skin. It will leave your skin smooth and protected.